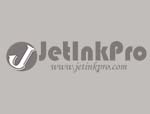 EPSON DX5 I3200 XP600 DTF Ink
Overview: Pigment Ink will be the best solution for textile and ready garment digital printing after you are so exhausted by telling which kind of fabric use which kind of ink. One machine just can be used for one kind of material. Pigment

Overview:
Pigment Ink will be the best solution for textile and ready garment digital printing after you are so exhausted by telling which kind of fabric use which kind of ink. One machine just can be used for one kind of material. Pigment ink is the end up, suitable for all kinds of fabrics, and easy to use, more important, eliminating your such complex post-treatment process.
Commonly used as t shirt digital ink for direct to fabric (DTF) printing, also can be used printing direct to garment.

Key benefits:


Wide color spectrum and natural finish, no stiff handle;
Good color fastness, anti-scratching, washing and dry rubbing fastness upto 5, wet rubbing fastness above 3, light fastness 6-7;
Good fluency, extensive printer compatibility, suit for versatile usage;
Water proofing ink, fast drying after printing, fineness color reproduction;
Strict quality controlling to ensure the good stability of ink, production batches have stable quality under international standard ;
Compliance with Oeko-tex 100 Standard Reach, Rohs, CPSIA, SGS, CNAS, free of HAPs, TAOs, VOCs, APEO (textile prohibited ingredients), non-toxic and eco-friendly, skin contact safe;

Compatible Printer:
JV5 Series 130S/ JV5 Series 160S/ JV5 Series 320S/ Tx300P-1800B/ Tx300P-1800/ Tx500-1800B/ Tx500-1800DS/ MM700-1800B.
ValueJet 1628TD/ ValueJet 2628TD.
SureColor F2000 Color Edition/ SureColor F2000 White Edition .
Most China-made Direct to Garment/ Fabric Wide Format Printer. Please contact us for more suitable printers.

Colour Shades:
| | | | | | | |
| --- | --- | --- | --- | --- | --- | --- |
| | | | | | | |
| Cyan | Magenta | Yellow | Black | Light Black | Light Cyan | Light Magenta |

Safety information:
Material Safety Data Sheets for Dye Sublimation Ink are available according to EC regulation 1907/2006, informing in detail about all relevant safety data, including labelling according to the present EEC regulations, as well as to health and safety labelling requirements. Such health and safety data may also be derived from the respective label.

Technical specs:
Target values

Cyan

Magenta

Yellow

Black

Light Cyan
Light Magenta
White

Static surface tension (25°C)

28-30 mN/m

28-30 mN/m

28-30 mN/m

28-30 mN/m

28-30 mN/m

28-30 mN/m

28-30 mN/m

Viscosity (at 45°C and 12 rpm)

7-9 mPa.s

7-9 mPa.s

7-9 mPa.s

7-9 mPa.s

7-9 mPa.s

7-9 mPa.s

7-9 mPa.s

Shelf life (from production date / * when stored under recommended conditions (10-40°C in closed bottles, not in direct sunlight and away from heat and UV-radiation sources)

12 months

12 months

12 months

12 months

12 months

12 months

12 months